Steiden Law Offices
For decades, using credit to make purchases, large or small, was common practice. In order to build a strong credit score and qualify for certain loans, this is still oftentimes necessary. Unfortunately, changes in an individual's finances, employment, health, and even marriage status severely affect their ability to pay these bills.
Creditors are not always forgiving of changes in life circumstances, no matter how unavoidable or unpredictable. This may leave a person with few options and an immense financial burden. Millions of people across the country are beginning to experience:
Owing significantly more than they can pay;
Difficulty paying monthly loans, credit card, or medical bills;
Threats of home foreclosure or vehicle repossession;
Constant creditor harassment;
Overwhelming by debts created by their business
Depending on your specific financial circumstances, filing for bankruptcy in Ohio or Kentucky can present the most effective solution to achieving a new financial beginning. A successful bankruptcy filing can allow for immediate relief from creditor harassment, wage garnishment, foreclosure, and vehicle repossession, among many benefits. Free from the burden of debt, you can have the start you need to put your life back together.
Debt problems can only get worse over time and should never go ignored. You need a solution to address your crippling financial debt now. Don't wait any longer to learn more about your available debt relief options.
Let Us Evaluate Your Case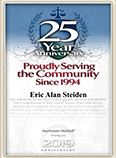 Northern Kentucky and Greater Cincinnati Bankruptcy Lawyer
You don't have to face the prospect of bankruptcy alone. With over 25 years of experience, Steiden Law Offices is here to help you overcome your debt. We have four offices in Ohio and Kentucky, including Cincinnati, OH; Florence, KY; and Covington, KY. Our experienced legal team is dedicated to providing you with honest, immediate, and real-world guidance in your time of need.
We pride ourselves on the close interactions we maintain with all of our clients. Your financial worries become our priority. We do not believe in passing off your concerns to paralegals. Our Covington bankruptcy attorneys are involved in every case, form beginning to end. This commitment can be seen in the many referrals we receive from former clients who appreciated the depth of our legal knowledge and the personal attention given to each case.
In Hamilton County, Boone County, and Kenton County, our law firm name is associated with caring customer service, strong integrity, and advanced bankruptcy knowledge. Steiden Law Offices has never had a case audited by the Courts as a result. Additionally, Eric Steiden, founder of the law firm is a trustworthy voice on the topic of bankruptcy. He has been chosen to speak at several bankruptcy law seminars and has coached other attorneys on efficient approaches to bankruptcy.
You can rest assured that our Northern Kentucky and Cincinnati bankruptcy attorneys will always have your best interests at heart. After carefully analyzing your unique situation, we will recommend the best path to take, even if it does not involve bankruptcy. Whichever course of action you take, we will help ensure that you approach it confidently and knowledgably.
Steiden Law Offices represents individuals, families, and businesses facing bankruptcy in Ohio and Kentucky. This includes the areas of Cincinnati, Norwood, Forest Park, Blue Ash, Montgomery, Reading, and Springdale in Ohio. The Kenton County, KY, office covers the communities of Florence, Union, Walton, and nearby areas. Finally, the Boone County, KY, office represents Covington, Erlanger, Edgewood, Elsmere, Villa Hills, Fort Mitchell, and all surrounding communities.
Call 888-877-3328 or send an online message to schedule your free initial consultation. You will speak directly with an experienced bankruptcy lawyer in Covington, Florence, or Cincinnati, and not to a paralegal. This is your opportunity to evaluate your options in a no-pressure environment with a a bankruptcy attorney who can efficiently and immediately help you file.
What Sets Us Apart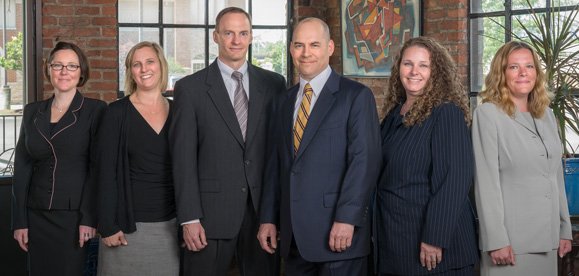 Steiden Law Offices has over 25 years of experience.
Our legal team has over 15,000 successful bankruptcy filings in Ohio and Kentucky courtrooms.
We focus heavily on Chapter 7 and Chapter 13 bankruptcy cases, and have a deep understanding of today's complex financial landscape.
Steiden Law Offices is well respected by judges, creditors, and peers in the Greater Cincinnati and Northern Kentucky area.

National Association of Consumer Bankruptcy Attorneys

Avvo Client's Choice

Northern Kentucky Bar Association

the National Trial Lawyers: Top 100

Expertise - Best Bankruptcy Lawyers in Cincinnati

Cincinnati Bar Association

Ohio State Bar Association

US Court of Appeals Sixth Circuit

Commonwealth of Kentucky Court of Justice

The Supreme Court of the State of Ohio

United States Bankruptcy Court Southern District of Ohio

United States District Court Eastern District of kentucky

Unites States Bankruptcy Court

Volunteer lawyers for the Poor Foundation

Kentucky Bar Association

Million Dollar Advocates Forum
Lawyer Legion
Expertise
Helping Kentucky and Ohio Residents Find Financial Relief Since 1994
Steiden Law Offices has strong ties to the communities within Greater Cincinnati and Northern Kentucky. We consider it an honor to help the men, women, and businesses who are our neighbors. In order to build a strong community and local economy, we believe it necessary to help its members overcome their financial problems and once again become contributing members of society.
Even with the economic difficulty that much of the country has experienced, the Buckeye state has still remained viable economically. In 2010, Ohio was ranked #2 in the nation for best business economy and currently has the 7th largest economy among the states. This doesn't mean that the state's businesses and residents don't run into financial difficulties. Bankruptcies are filed everyday in Cincinnati, Norwood, Reading, Blue Ash, Forest Park, and other areas. For these situations, our Norwood bankruptcy lawyers are ready to help you learn about all of your available relief options.
Kentucky is a commonwealth, meaning the state has a government "based on the consent of the people." This theme of community is seen across the state's cities and towns, such as Florence, Covington, Erlanger, Edgewood, and Elsmere. Through the state's bankruptcy courts, members of the community are able to overcome their financial burdens. This allows them to remain productive members of community.
Our bankruptcy attorneys in Northern Kentucky and Ohio are extremely proud to continue this valuable service to the community. We have deep ties to North Kentucky and Greater Cincinnati. This is why we endeavor to provide the best service possible and treat all clients with the utmost respect and dedication, regardless of how severe or complex their debts are.
Take the First Steps Towards Financial Freedom Today
Steiden Law Offices created this website in order to help the Ohio and Kentucky community gain a better understanding of their state's bankruptcy process. The information on this website is provided for informational purposes only. Working with an experienced bankruptcy attorney is the best way to determine if this is the best option for you.
Please feel free to contact our offices at any time to learn more about the bankruptcy process in Ohio or Kentucky. We will promptly and honestly reply to all of your questions. Speaking with a bankruptcy attorney in Covington or Cincinnati can help provide you with the peace of mind you need during this stressful time. Call (888) 877-3328 or contact us online for more information.